Miss Mary Boutique Spa is well established and known for the great waxing services provided on Martha's Vineyard. We specialize in full body and facial waxing using different types of wax and own techniques. We are proud of our Intimate Waxing Services such as Brazilian and The V Wax. Miss Mary Boutique Spa offers the highest quality waxing experience with minimum pain and prices suitable for everyone.
It is important that your esthetician know if you are taking and/or using any skin medications that could affect your waxing service.  These include but are not limited to Accutane, Alpha or Beta Hydroxy Acids(glycolic, salicylic etc.), Antibiotics, Benzoyl Peroxide, Differin, Retin-A/Retinol or any other skin thinning medication. If you are taking or have taken any of these medications within the past three months waxing is not recommended because thin, sensitive skin is more vulnerable to lifting during waxing.  If you are unsure about the safety of waxing, please talk to your doctor first.
Important Note About Accutane (Acne medication) – You must be off this medication treatment course a minimum of one (1) year prior to waxing.
Prepay 4 Services and Receive 15% OFF on Body Waxes AND 10% OFF on Facial Waxing! 
Please ask your esthetician about specials
Body Waxing
Under Arm $20+
Half Arm $25+
Full Arm $40+
Regular Bikini $35+
The V Bikini $50+
Brazilian Bikini $75+
Half Leg $40+
Full Leg $85+
Chest or Back $50+
Stomach $25+
Shoulders $20+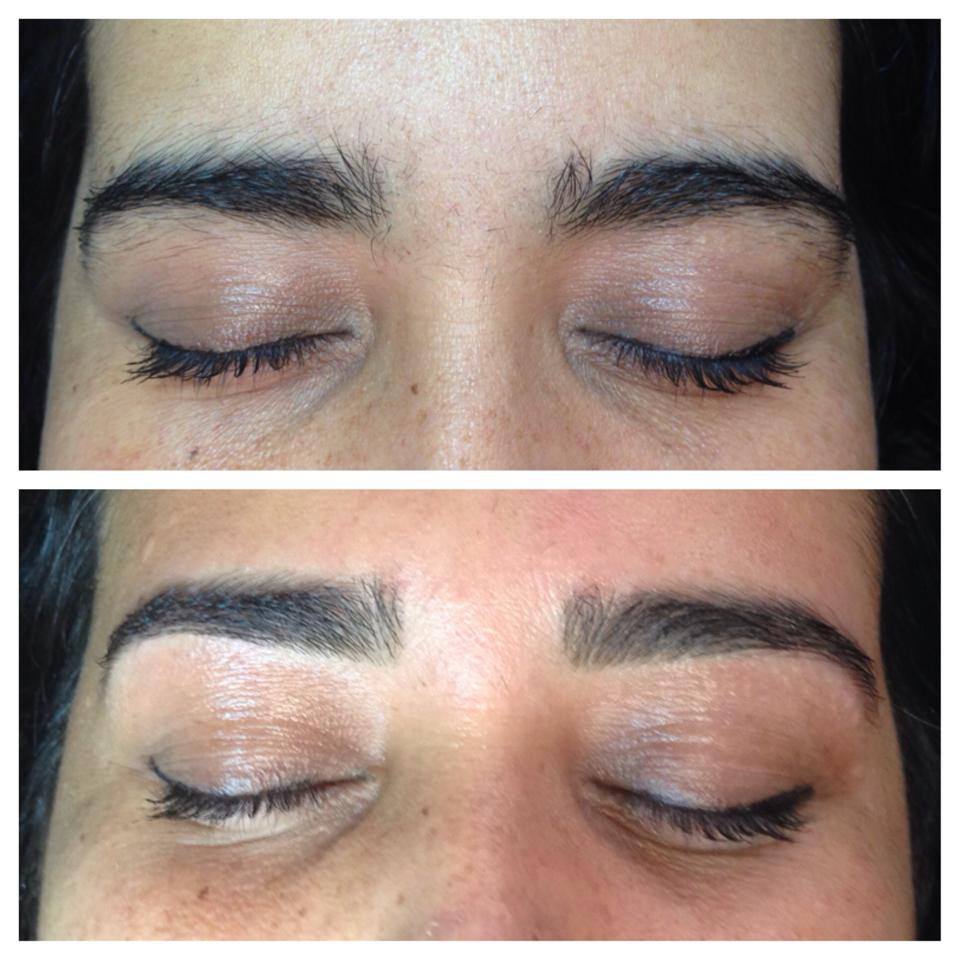 Facial Waxing
Waxing – Brow Shaping (First Time Clients) $35
Waxing – Brow Maintenance (returning customers) $25
Tweezing – Brow Shaping $30
Tweezing – Brow Maintenance (returning customers) $25
Eye Brow Clean-up and Lip Wax $30
Waxing – Teen Eye Brow (Between 9-18 years old) $20
Waxing – Eye Brow Clean-up For Men $20
Lip or Chin $15
Waxing – Lip and Chin $20
Side Burns $20
Please be sure to read about our policies here.