Our spray tanning solutions will help our customers quickly achieve a healthy bronze glow. The natural fading and anti-aging ingredients found in the spray tanning solutions make it the best airbrush tanning solution available. We can achieve "just off the beach" golden bronze color!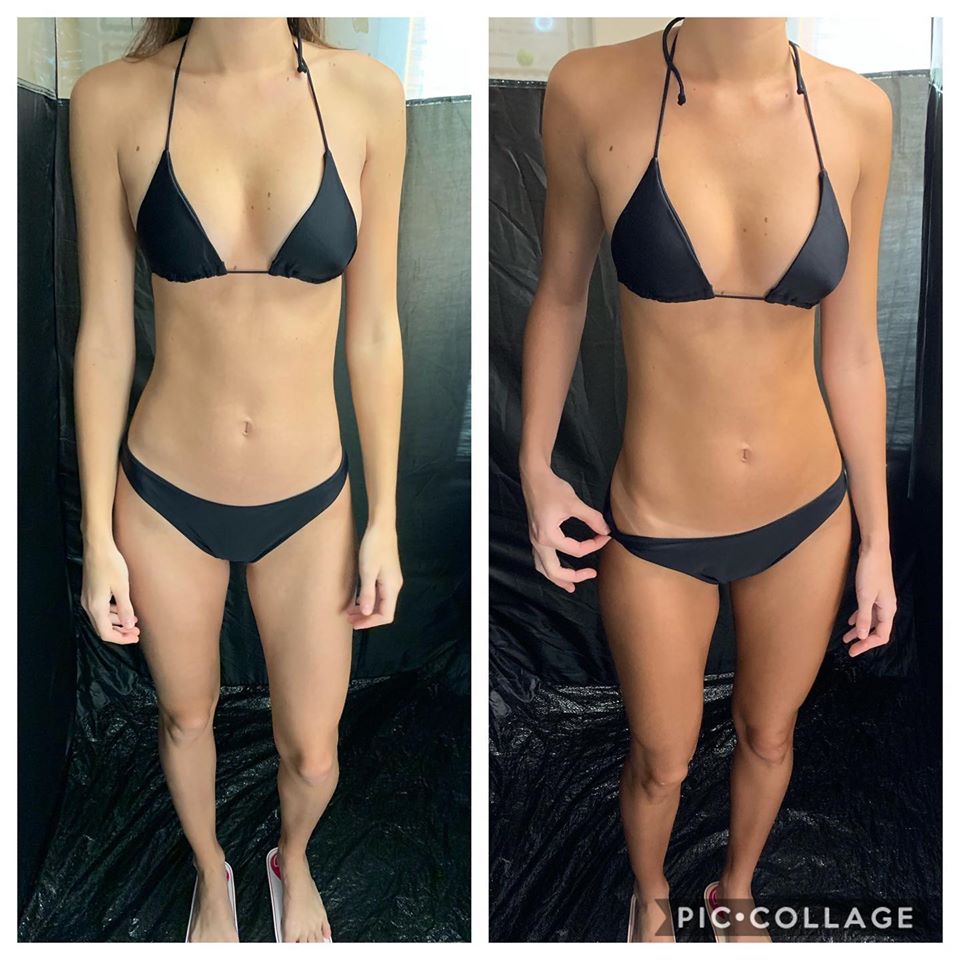 100% Vegan
Paraben Free
Anti-Aging Solution with COQ10, Antioxidants,Peptides and Aloe Gel.
PLEASE CALL/TEXT (508)536-1505
We are current not offering online booking with spray tan appointments all tanning appointments are mobile and available May 15 to October 15
Spray Tan Preparation
Exfoliate your skin the day before to remove any dead skin which will provide a more even application of the spray tan. Spend a little extra time exfoliating areas with thick skin, such as knees, elbows and ankles.
Hair removal should be done 24 hours prior to airbrush tanning.
Skin should be clean and dry upon appointment arrival. Don't apply moisturizers, deodorants, 
anti-perspirants, oils or makeup before your tanning appointment. They can affect tan 
development.
Wear dark and loose clothing and loose shoes to appointment– a little self tanner can come off on the inside of your clothes right after you are sprayed. Women, avoid wearing tight bras several hours after your spray tan.
To create "tan lines" bring a dark snug
 swimsuit or under garment [Wool, lycra, nylon, spandex, silk might
 stain so be sure it is something you don't mind getting the spray tan on.
After Spray Tan Care
Avoid showering, swimming or exercising for 6-8 hours while tan is developing.
Do not exfoliate/shave before the first shower after your spray tan as this can make your spray tan uneven or streaky.
Some cosmetic color will wash off in the shower. That is normal. Your tan is underneath.
Moisturize, moisturize, moisturize! Natural, fragrance-free lotions are best. This will ensure that your skin remains healthy and hydrated, and that your spray tan lasts longer.
Use waterproof sunscreen or sunblock when outdoors. Spray tan does not block the harmful rays of the sun.