Our nail professionals have a meticulous attention to detail. Focusing on helping our clients achieve and maintain healthy and beautiful nails.
We offer Dazzle Dry Polishes to our Clients. Organic Scrubs From the Body Deli and Organic Moisturizers.  Beauty without compromise!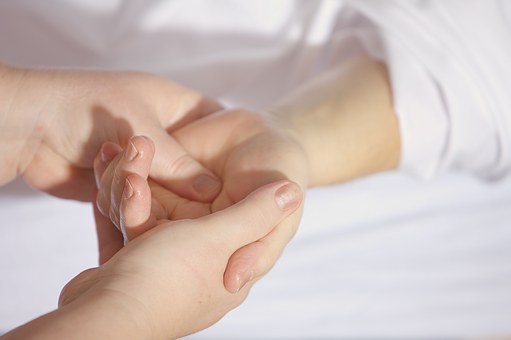 Dazzle Dry creates flawless nails without flawed ingredients. By manufacturing exclusively in the U.S. and verifying each ingredient for quality and purity, we ensure that our entire line is free from animal byproducts, animal testing, and harmful chemicals such as toluene, formaldehyde, TPHP, nitrocellulose, camphor, formaldehyde resin, ethyl tosylamide, phthalates, xylene, and MEK. Dazzle Dry delivers a nail care system that is both nontoxic and hypoallergenic, making it ideal for even the most sensitive skin types. We do this in part by eliminating certain reactive ingredients found in traditional nail polish, which can sensitize the skin and cause the development of more serious conditions, including allergic contact dermatitis.
Spa Manicure $33
Cuticles are gently removed and moisturized. Hands and forearms are then massaged with an exfoliating sugar scrub. After cleansing with a warm towel, an organic shea butter moisturizer is applied to defend against the visible signs of aging and  to restore elasticity to the skin.
Spa Pedicure $63
Enjoy an aromatic soak, which includes foot and leg exfoliation, relaxing foot massage with organic foot moisturizer, warm towels  and polish or natural buffing to finish.
______________________________________________________________________________
Spa Manicure & Spa Pedicure  $85        
Classic Manicure & Classic Pedicure   $75
________________________________________________________________________________
Anti-Aging Manicure $40
For those that want a hydrating hand treatment, the Murad Skin Renewal Manicure is perfect. Starting with gentle exfoliation using a jojoba based cleanser; we then follow with a glycolic peel on the skin to stimulate skin cell renewal, making hands feel soft and smooth. Finally, an application of ultra rich Perfecting Day Cream leaves hands hydrated and protected!
Hot Stone Pedicure $70
A tea tree soak and callus smoothing treatment come before a peppermint black walnut shell scrub. The ancient healing art of stone massage issued for physical and spiritual balancing. The feet are massaged with smooth hot stones using various massage techniques to relax the feet at the deepest level. Stone massage is very effective to create harmony, a positive energy flow, and to promote a sense of balance.

Essie Gel Manicure $45 
Gel Nails Lavish in the luxuries of a traditional gel manicure without the backlash. Damaged, peeling nails in the aftermath of gel manicures are now a thing of the past. Essie's gel polish comes infused with keratin vitamins B5 and E, to condition nails – promoting healthy appearance. Essie Gel Color gives you 14 days of polished perfection.
Gel Nails Removal $10
Clients coming for only removal of gel nails.
For even more pampering, please consider our add ons:
Luxe Hydrating Treatment Wrap  – $15 hands/ $15 feet
French Add On – $5 hands/ $7 feet
Extra Massage – $30 (20min)
Local Sea Salt Scrub by Down Island Farm $5 hands/feet